Written by Patrick Morley
Monday, April 18 2016 10:00
Here's what's new in the last 7 days...
How Men Are Reaching Men
Rick has been in the battle for men's souls a long time, by God's grace. He recently shared the story of how God is moving through Exodus Recovery at City Gospel Mission, a program for men going through treatment and recovery from substance abuse. They use our materials for their weekly Bible study and fellowship time and recently received the above award. Thank you, Rick, for all that you and City Gospel Mission do to disciple men. To God be the glory!
---

This Week's Video Bible Study...

April 14, 2016 | You Can Always Be A Great Dad

Every Christian dad wants to be a great dad. In this lesson we'll see how those good intentions sometimes go astray, but also how easy it is to be that great dad we all want to be. It's a perspective. And it's NEVER too late. Plus, to make this as practical as possible, you'll walk away with 10 great deposits you can make into the hearts of your kids. Join us. It's going to be a great day!

The Big Idea: Encouragement is the food of the heart, and every heart is a hungry heart.

Click here to watch or listen to the Bible Study.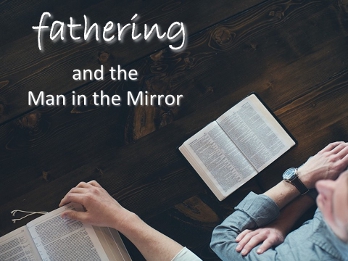 ---
Where Are You on Your Spiritual Journey?
It Takes a Man to Teach a Man to Be a Man
Who Are the Lost, and How Can We Help Them?
---