Written by Patrick Morley
Monday, April 25 2016 10:00
Here's what's new in the last 7 days...
Issue 2 of the 2016 Equipping the Man in the Mirror Now Available!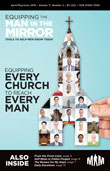 We're happy to bring you this year's second issue of Equipping the Man in the Mirror! Billy Graham's book, The Reason for My Hope, has recently been added to our Books by the Box program, and we feature an excerpt of it here. Dr. Pete Alwinson, Pastor Emeritus and Executive Director of Men's Studies at Man in the Mirror, writes in this issue on the importance of being Father-Forged, rather than self-made.
Download the electronic version free or sign up for the print version and get the first six months free!
---

This Week's Video Bible Study...

April 21, 2016 | Getting to the Heart of Discipline

If you're going to be a great dad, you're going to have to provide structure, correction, guidance -- in other words, discipline. Your own experiences as a child shape your attitudes towards discipline as an adult. How do we provide discipline to our children that moves past punishing unwanted behavior and instead promotes protection, healing and right thinking?

Join Man in the Mirror VP Brett Clemmer as we look at how to set up our children -- and others we are mentoring -- a life that honors God and makes them happy by giving them what they need: heart-focused, grace-based discipline.

The Big Idea: Godly discipline is: Heart-focused, Grace-based, and Future-minded.

Click here to watch or listen to the Bible Study.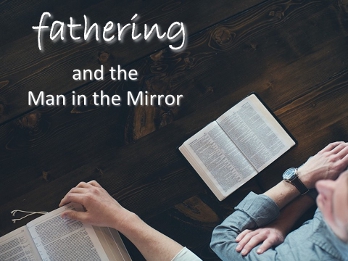 ---

From the PatrickMorley.com Blog...

April 19, 2016 | Overcoming Your Biggest Obstacle

Thinking on the horizon of 5 to 10 years, what is the one bottleneck that, if removed, would lead to the largest acceleration? Work on that.
---
---