Written by Patrick Morley
Monday, May 02 2016 10:00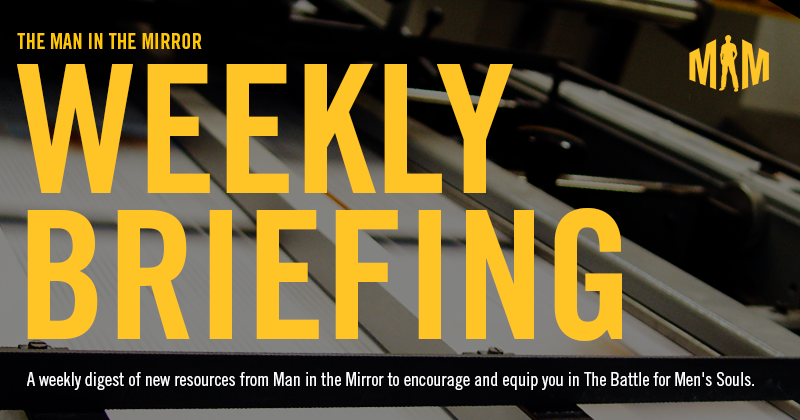 Here's what's new in the last 7 days...
We are thrilled to announce that Dr. Pete Alwinson, long time Board member and faculty for Man in the Mirror, has joined our full-time staff as Pastor Emeritus, Executive Director of FORGE. Please read about FORGE, then listen to Pete teach this week's Video Bible Study!
A Special Invitation from Dr. Pete Alwinson
Dear Friend:
FORGE is an exciting new division of Man in the Mirror in Orlando, and I'd like to invite you to a before-work coffee to tell you about our next step.
My name is Pete Alwinson, and I planted and served a church in Winter Springs, Florida for 26 years. Developing men has always been a primary calling for me as a pastor, as I do radio with Steve Brown on Key Life, and disciple men with Man in the Mirror where I now serve as Pastor Emeritus, Executive Director of FORGE, A City Wide Ministry to Men.
FORGE East meets at Canterbury Retreat Center, 1601 Alafaya Trail, Oviedo, FL 32765 every Tuesday morning from 7 to 8 AM. We now have around 100 men from 18 different churches and experience a great time in exploring manhood as God defines it!
Our next site will be FORGE North, meeting at the 4Rivers Smokehouse at I- 4 and 434 in Longwood, FL starting in the coming weeks.
On Thursday morning, May 5 at 7:00 to 8:00 AM we will have a complimentary Coffee-Vision Casting time where I will present the vision for reaching/discipling men through FORGE North, answer questions and invite you to join the vision. We will meet at the Insurance Office of America Board Room right next door to 4Rivers, and I hope you'll come and hear the vision.
Come join us in this new movement of men mentoring men in greater Orlando! No need to RSVP...just come on May 5th!
Learn More about FORGE at forgetruth.com
---

This Week's Video Bible Study...

April 29, 2016 | Character-Building Struggle

We all want our kids to succeed, to avoid our mistakes and the consequences. How do we walk with our kids through struggles that will form their character, rather than save them from every little bump and bruise?

Join Pete Alwinson as he brings us 5 points of raising strong, resilient kids. It's going to be a great day!

The Big Idea: Our job as fathers is to build strong resiliant kids through our presence, process and prayer.

Click here to watch or listen to the Bible Study.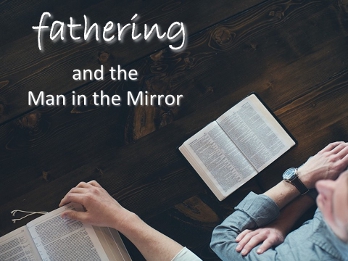 ---

From the PatrickMorley.com Blog...

April 29, 2016 | When the Spirit Quickens the Word

You can lump together all the goosebumps from every surprise ending that O'Henry ever wrote, and they will still pale to what happens when the Holy Spirit quickens a single word of...
---
April 28, 2016 | On Reading the Bible For Yourself

Reading the story of Jesus in the garden and his betrayal this morning. So real. So visceral. So believable. And this thought: Believable (faithable) information is personally acquired from...
---
Suffering is Part of God's Plan
Men's Ministry Requires Personal Involvement
---