Written by Patrick Morley
Monday, May 09 2016 10:00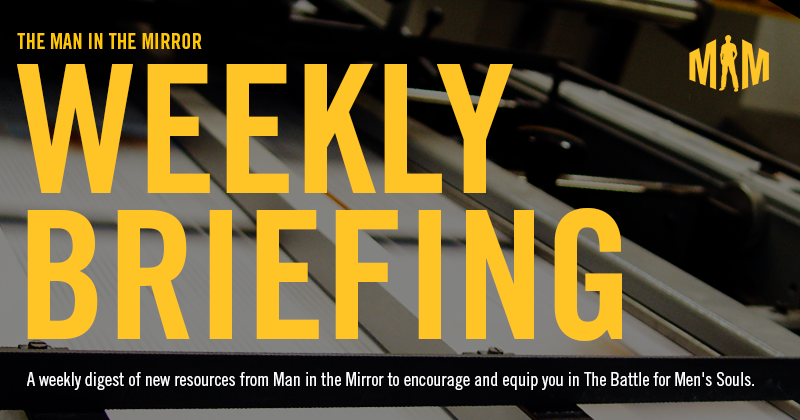 Here's what's new in the last 7 days...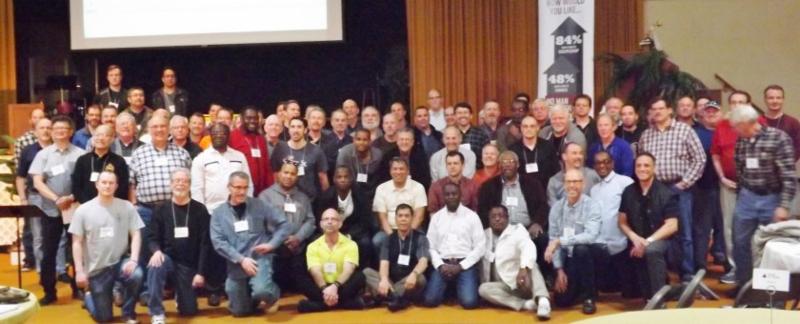 Spotlight: Pottstown, PA
Dave Armstrong, Area Director for the Greater Philadelphia North Coalition for Men's Discipleship, provided this report on the recent No Man Left Behind Essentials Training in Pottstown, Pennsylvania:
On April 1-2, 88 men representing 23 churches gathered at the Berean Bible Church in Pottstown, PA for No Man Left Behind Training. The guys were eager to learn how to better disciple their men. Brett Clemmer, our trainer, did a great job of connecting with and teaching the men using his own unique, down-to-earth style.
It was exciting for me to see men hungry for men's discipleship in their churches. Those twenty-three churches represent potentially thousands of men whose lives can be changed over time. The impact on marriages, families, churches and communities is incalculable - but only if they apply what they learned. That was my challenge to the men.
Four years ago my daughter gave me a model of my favorite aircraft, the SR-71 Blackbird. I love the model and have every good intention of building it. But as of today, the model still sits in the box!
Man in the Mirror has a great model for discipling men. Church leaders love it. But it will only make an impact if they apply it to their men. My role as an Area Director is to help them do just that.
If I never get to build my SR-71, it will not matter in eternity. But, if churches don't build and use the No Man Left Behind model, lives and eternal destinies are at stake.
The training is over, but the real work has just begun. I have already begun the follow-up process with twelve area churches and am working to connect with the rest. Pray for me as I help those churches build a sustainable process to disciple their men.
Click here to learn more about No Man Left Behind training!
---

This Week's Video Bible Study...

May 6, 2016 | Habit #1: Spiritually Happy Men Read the Bible Regularly

We begin a new series, Six Habits of Spiritually Happy Men...

What differentiates joyful men from the rest of the pack? In this new series, we're going to explore six foolproof habits that set genuinely happy men apart from men who feel like lasting happiness eludes them. Easily the number one factor that differentiates happy from "almost" happy men is what they decide to do with the Bible. Join us as we offer both inspiration and practical ideas to become the spiritually happy man God created you to be. It's going to be a great day!

The Big Idea: Your life will never change in any significant way apart from the regular study of God's Word.

Click here to watch or listen to the Bible Study.
---

From the PatrickMorley.com Blog...

May 5, 2016 | You Don't Need to Understand the Bible

It cannot be true that you need to understand the Bible to be a Christian, or few would be saved. There are a lot of kooky people out there with a lot of kooky ideas about the Bible, but they love...
---
May 4, 2016 | Can We Really Reach Every Man?

by Brett Clemmer, VP, Man in the Mirror

Can we really reach every man? It is easy today for visionary statements to become mere slogans. Ad campaigns come and go. Where's the beef? Political slogans captivate for a moment, then...
---
May 3, 2016 | Can Christianity Survive the Current Threat, and How?

Christianity is under attack. But is that really news? In every generation, the survival of Christianity gets called into question. Voltaire declared, "Another century and there will not be a Bible on..."
---
The Anxiety of Failed Relationships
---