Written by Patrick Morley
Monday, May 16 2016 10:00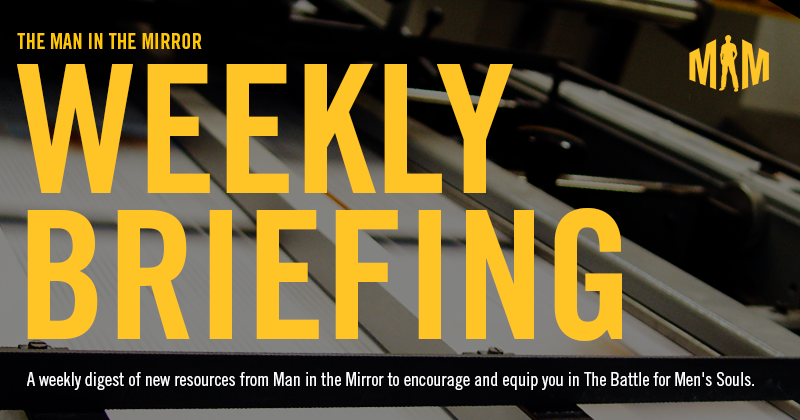 Here's what's new in the last 7 days...
Newly Updated!
Success that Matters Workbook
Over the last 15 years, thousands of men have been challenged and encouraged by the Success That Matters Life Plan. Now, this workbook has been updated and revised to reach men for the next 15 years! Same great content, same low price.
This 16-page workbook is ideal for individual use or use in a six-week discussion group. Suited toward all men regardless of where they are on their spiritual journey, it is designed to be particularly attractive to men who may have never been involved in a study before. Topics include: The Rat Race, An Unexamined Life, The Goal of a Father, Living By Priorities, and more. And now each workbook includes an Accountability Card and a Marriage Prayer Card to help men continue growing long after they complete the study.
Get started with a group of men this summer!
---

This Week's Video Bible Study...

May 13, 2016 | Habit #2: Spiritually Happy Men Are in a Small Group

Every time you turn around, some leader is suggesting you "need" to be in a small group. Why is that? What do they know that makes them say that? Well, it turns out they have some good reasons. There are simply some aspects of leading a godly life that cannot be accomplished without a close-knit community. Join us as we look at stories about why small groups are valuable, what a group can do "for" and "through" you, and what makes for a really good group. It's going to be a great day!

The Big Idea: The Holy Spirit simply has more options to help you when you're in a small group.

Click here to watch or listen to the Bible Study.
---

From the PatrickMorley.com Blog...

May 12, 2016 | What Does God Want From Us?

Whenever a relationship or task hasn't worked out for me, it's because I tried to control the outcome. I can't think of any exceptions. The lesson learned, for which I'm repeatedly enrolled in...
---
May 7, 2016 | Changing Heaven

Like most of us, I've said I want to change the world. What I meant to say is that I want to change heaven. Much better. And then the odds of changing the world go up exponentially...
---
Some Things are Just Meant to Be
---