Written by Patrick Morley
Monday, May 30 2016 10:00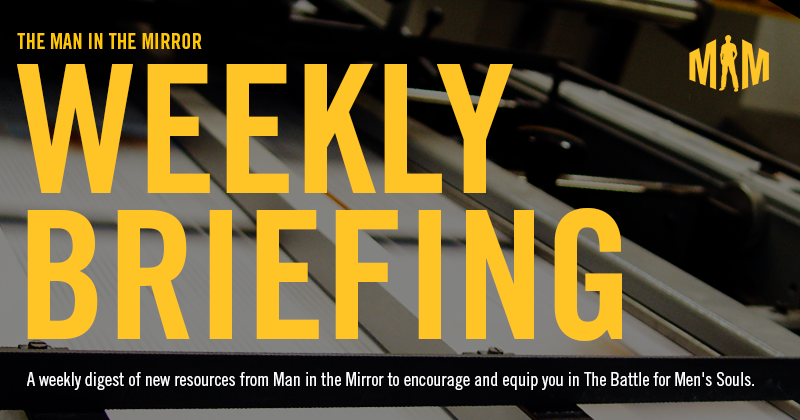 Here's what's new in the last 7 days...
Spotlight: Millennial Athletes in San Diego
Man in the Mirror's San Diego Area Director, Larry Niggli, shared an awesome story.
Jimmy Brown, Cru's Campus Director for Athletes in Action at San Diego State University, is leading two athlete groups and a coaches group (baseball team pictured) through our book, How God Makes Men. It has had such an impact on the men that now some of the females in Athletes in Action want to read it, wondering what the buzz is about!
Here's what three of these outstanding young men and athletes had to say...
Andrew wrote, "How God Makes Men gave many examples from the Bible, and after some reflection, it made me realize that literally any possible situation can be used for God's glory. There is no cookie cutter route to becoming a better man of God. Going over the book of Job was a wonderful teaching point and sent a firm message that God is on our side no matter the circumstances."
From Jordan, "I think the book and our study of it was brought into my life in what couldn't have been a more perfect time. With the struggles of my first college season, I always could find relevance to the things talked about -- to what I was going through -- not just on the field, but also just in my life. It really just taught me that no matter what to always put full faith in the Lord and eventually everything will work out in the way the Lord has planned it. I also just loved coming together with a great group of men and talking about God's Word. Nothing better than that right there."
And from Paul, "I often reflect on how in Jesus Christ we see the epitome of what God intended for men to be. But within How God Makes Men I was able to see through a biblical journey following many different, imperfect, and fallen men how God will not give up on those that are His in the process of life. I was able to see that for God to use you, God must first teach you and His teaching is truth that transforms, satisfies, and affirms with purpose. It was truly encouraging to see the humanity of biblical legends, but even more to see the greatness of God that didn't give up on them, won't give up on us, and through His amazing grace uses us."
You can pick up a copy of How God Makes Men on our Amazon Store.
Click here to support the San Diego County Coalition for Men's Discipleship.
---
This Week's Video Bible Study...

May 27, 2016 | Habit #4: Spiritually Happy Men Pray With & For Their Wives

Prayer is powerful. It puts us in a conversation with the perfect Father who loves you more than anyone ever could, and has more power than anyone you could ever know. So it makes sense that we would bring that love and power to bear in the most important earthly relationship most men will ever have.

Brett Clemmer shows us what the Scriptures have to say about the power and purposes of prayer and how that applies to our relationships with our wives. Not married? This lesson is guaranteed to help you make your next dating relationship be the best it could possibly be.

The Big Idea: Praying with my wife brings the Greatest Power in the universe into my most important earthly relationship.

Click here to watch or listen to the Bible Study.
---
The Comfort of God's Sovereignty
---