Written by Patrick Morley
Monday, June 06 2016 10:00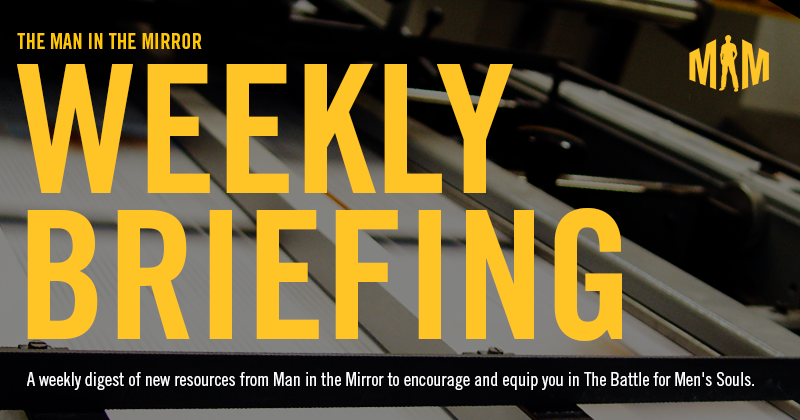 Here's what's new in the last 7 days...
NEW Training Event!
No Man Left Behind 3D: Develop, Disciple & Deploy
Every Man in Your Church
Co-Sponsored by the East Orlando Coalition for Men's Discipleship
---

No Man Left Behind 3D is Man in the Mirror's new 1 1/2 day training conference for leadership teams from churches. Whether you're just starting a ministry to men, revitalizing an existing ministry, or hoping to maximize the effectiveness of your current efforts, this training will equip you to disciple every willing man over the long term.

This newly revised format combines the same proven teaching with more time for discussion, consultation, and planning exercises so that your team leaves with a customized game plan that you can begin implementing right away.
The first opportunity to come to this exciting new training will be August 26-27 in Orlando, FL. It will be facilitated by David Delk, Brett Clemmer, Jeff Kisiah & Pete Alwinson.
To find out more about this event or register, click here.
If you'd like to see more men discipled in your community by hosting No Man Left Behind 3D at your church, click here.
---
This Week's Video Bible Study...

June 3, 2016 | Habit #5: Spiritually Happy Men Are Generous

Every "on fire" Christian would love to be tithing. We all know men who are, and we'd love to be more like them, if for no other reason than to be as spiritually happy as they are. But how? Is generosity something you can work toward, something you receive by grace, or does it boil down to DNA?

Join us as we answer these questions, see what happens to generous men, and offer a few suggestions to act out your instinct to be generous. It's going to be a great day!

The Big Idea: Have you ever known a spiritually unhappy man who tithes?

Click here to watch or listen to the Bible Study.
---
From the PatrickMorley.com Blog...
June 2, 2016 | This Already Is The Will Of God
Like many of you, I pray continuously, "Father, if you are willing this is what I want. Yet not what I want, but what You want. Thy will be done." So what is happening is not some random...
---
Be the Leader God Wants You to Be!
Holding onto God with One Hand
---