Written by Patrick Morley
Monday, June 13 2016 10:00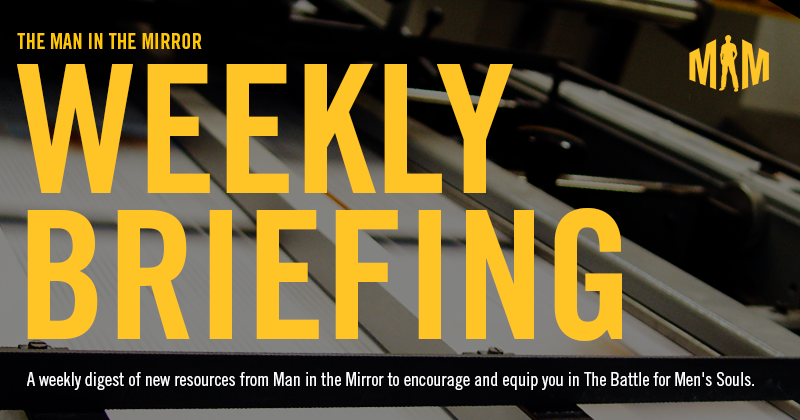 Here's what's new in the last 7 days...
Congratulations to our latest Boot Camp Graduates!
Pictured here is our 8th class of Boot Camp graduates! This is the final step in their training with Man in the Mirror. From here, they return to their homes in California, Georgia, Montana, and Arizona to help churches reach more men and disciple them more effectively. Join us in prayer and celebration as the five men in the front row above return to their regions to serve as spiritual leaders in their communities.
---
This Week's Video Bible Study...

June 10, 2016 | Habit #6: Spiritually Happy Men Are "Part" of a Church

Most of us have heard someone say, and many of us have said ourselves, "I know I should be more committed, but I just don't feel challenged and inspired by church. Besides, I'm getting everything I need in my small group." Apparently one of Satan's most effective strategies is simply to entice men to stop going to church. What would it take for us to fully understand and truly believe that we'll never lead a spiritually happy life until we're part of a church? Join us and find out the answer. It's going to be a great day!

The Big Idea: Don't be estranged from your Father because a few siblings let you down.

Click here to watch or listen to the Bible Study.
---
From the PatrickMorley.com Blog...
June 9, 2016 | Wild Dogs and House Dogs
If you had never seen a dog before and someone was describing dogs to you and, if they described two kinds of dogs - "wild" dogs and "house" dogs - you could not be faulted for thinking it would...
---
That's Fascinating; Tell Me More!
Ask Others about Their Interests
Share the Gospel with Someone Today
Perform Your Service for God Alone
Prioritize Your Life by the Gospel
---