Written by Patrick Morley
Monday, July 11 2016 10:00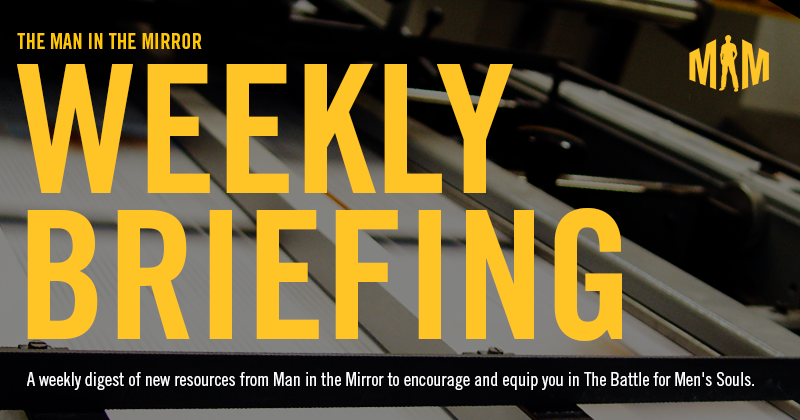 Here's what's new in the last 7 days...


Our very own Dr. Pete Alwinson has a new FORGE North Bible Study meeting in Oviedo, FL at the 4 Rivers Smokehouse on Thursday mornings starting at 7:00 AM. Stop by to inject your week with the power of God! Here are some of the upcoming messages:

July 14: Everyone's Story

Do you ever think you're all alone in what you're experiencing in life? In our text for today, Mark 5:21-43 we're going to see that in fact there are trajectories of similarity that affect us all. What are they and how do we thrive in them? Come and see!

July 21: Building Confident Faith

No man I know walks on water! Well, except one. Did Jesus really do that and what difference does it make? What is faith and how does a man grow stronger in it? That's our focus today.

July 28: Getting and Staying Clean

According to religion, humanism and Christianity how does a man stay clean and guiltless? Will I always sin and mess up in this life? Why do I feel guilty and sometimes shame? That's our focus today!

Learn more about this exciting Man in the Mirror ministry at forgetruth.com!
---
This Week's Video Bible Study...

July 8, 2016 | Building a Life of Integrity
In a world that's getting weirder, it can be hard to find solid ground to stand on. How does a Christian build a life of integrity when the values and truth seem to be disintegrating?

Join Brett Clemmer as we continue our study of 1 Peter, and see three keys for becoming the kind of man God uses, a man of integrity in a world that seems crazy. It's going to be a great day!

The Big Idea: A life of integrity is built on: Hope in God, Holiness like God and Reverence for God.

Click here to watch or listen to the Bible Study.
---
From the PatrickMorley.com Blog...
July 7, 2016 | Angry The World Is Going To Pot? What Can You Do?
Yesterday I was reading in my One Year Bible about the boldness of Josiah to reform his nation after decades of slipping. Every year when I read this story I wonder what it would take for...
---
July 6, 2016 | Advice to a Young Man About to Enter the Workforce
In the third quarter edition of Equipping the Man in the Mirror, we asked our Field Staff,

"If you were going to give one piece of advice to a young man about to enter the work force, what would that advice be?"

We had more great pieces of advice than we could fit in the magazine, so we thought we'd share them with you here...
---
Suffering is Part of God's Plan
Men's Ministry Requires Personal Involvement
---