Written by Patrick Morley
Monday, July 25 2016 10:00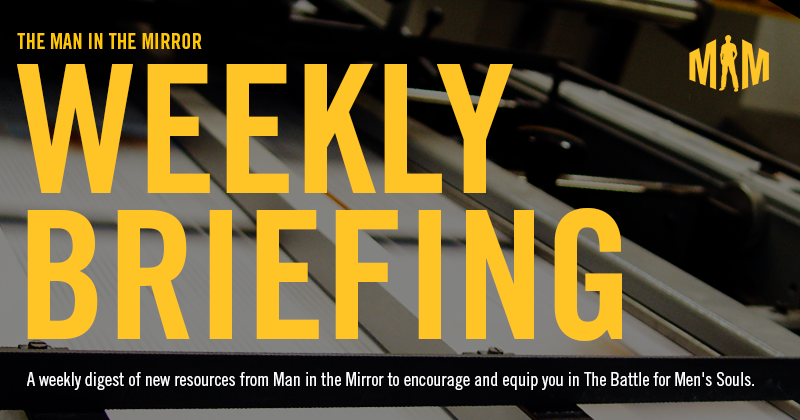 Here's what's new in the last 7 days...
The Key to Keeping Your Life in Balance...
The latest edition of our quarterly devotional! The theme of this issue of Equipping the Man in the Mirror is Keeping It All in Balance, featuring articles on relating to different generations in the workplace, developing a personal ministry, and setting priorities from a kingdom perspective.
Click here to download the electronic version for free, or sign up to get a free 6-month subscription to the magazine.
---
This Week's Video Bible Study...

July 22, 2016 | Becoming The Man People Turn To When Life Gets Too Weird
We've been looking at how we can keep ourselves straight, even as the world gets more and more weird. But what about the people around us? Where can they turn when their lives start getting a bit too weird? In this lesson we're going to learn more about how God makes sure He always has a priest available for people when their lives get too weird. Join us for a few stories about what other men are doing in the "congregations" where they have been placed. It's going to be a great day!

The Big Idea: Walk in the world like a priest, and there are many of us.

Click here to watch or listen to the Bible Study.
---
From the PatrickMorley.com Blog...
July 18, 2016 | Count To Ten
On Saturday I stuck my foot in my mouth big-time with a much-loved friend. I felt yucky for the rest of the day. Sunday morning I wrote an email asking for forgiveness. Few things damage...
---
July 16, 2016 | Don't Violate The Process of Relationships
A disbeliever is very different from a non-believer. While most disbelievers have made up their minds, most non-believers are open. But no one, including me, likes to hear from someone who...
---
---